2014 Incidents
Fire
EMS
Jan
24
16
Feb
22
19
Mar
14
26
Apr
14
19
May
24
20
Jun
37
23
Jul
37
23
Aug
25
19
Sep
30
27
Oct
Nov
Dec
Total
227
192
Past Incidents
Fire
EMS
2013
346
240
2012
397
234

Visitors Today:

Visitors Since
December 1, 2005:


Threat Level



U.S. Department of
Homeland Security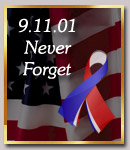 National Weather Service Alerts for Westchester County, NY
Welcome to the Official Website of the Bedford Fire Department
Celebrating 90 Years of Service to the Community
ALL FOR EMMET FUNDRAISER

First Assistant Fire Chief Peter Lazaro, November 12

TACOS, DRINKS, ICE CREAM & MORE TO RAISE MONEY FOR EMMET GALLAGHER

Monday, November 17, 2014 4:00PM - 9:00PM

TRUCK 391 Old Post Road Bedford, NY

WHO IS EMMET? Emmet is a high school senior at Fox Lane. If you don't know him personally, you've probably run into this handsome fellow at the checkout counter in Bedford Hardware. He's had an unfortunate accident which has left him unable to walk. Insurance ... (Full Story)




First Due to Two Simultaneous Brush Fires

Captain Graham Glauber, October 09

At 6 p.m. on Thursday, October 9th, member of the Bedford Fire Department were dispatched on two separate alarms for a motor vehicle accident with injuries on Old Post Road and an outside smoke investigation on Interstate 684. Responding Ambulance 52-B1 was quickly put back in service due to the minor nature of the accident, while Engine 109 continued towards the interstate to investigate the smoke ... (Full Story & Photos)



Tanker 9 Feeds Engine 110. 2200 Gallons Were Used.


Involved Vehicle (Photo Credit: Frank Becerra Jr. - The Journal News)

Bedford EMS Mutual Aid on MCI Accident

Captain Graham Glauber, October 02

At 6:10 p.m., a vehicle with six occupants lost control, rolled over multiple times, and ejected several persons on Springhurst Road in the Bedford Hills Fire District. Our Ambulance 52-B1 was requested to the scene as one of five EMS crews to package and transport patients.

52-B1 arrived quickly to assist KBHVAC in patient packaging, and was the first ambulance to leave the scene with a transport ... (Full Story & Photos)

September 11th Memorial

First Assistant Fire Chief Peter Lazaro, September 11

The Bedford Fire Department laid a wreath at the Town of Bedford Memorial to honor the Victims of September 11, 2001, and particularly in remembrance of our neighbors Thomas Daniel Burke, Richard D. Lynch Jr, William George Minardi, and George William Morell who were lost on that day.

Assistant Chief Pete Lazaro, FF/EMT Gail Carmody, FF/EMT Gary Cohn, EMT Heather Feldman, FF/EMT Peter Meineck, FF ... (Full Story & Photos)

View Our Bedford Fire Department Movie (62Megs)