2019 Incidents
Fire
EMS
MVA
Jan
26
20
5
Feb
19
18
10
Mar
20
17
8
Apr
28
17
3
May
22
23
6
Jun
31
26
10
Jul
Aug
Sep
Oct
Nov
Dec
Total
146
121
42
Volunteer Hour Meter
Month
Calls
Jan
222.92
Feb
451.63
Mar
321.24
Apr
310.35
May
Jun
Jul
Aug
Sep
Oct
Nov
Dec
Total
1306.14
Past Incidents
Fire
EMS
MVA
2018
461
254
63
2017
366
222
50
2016
389
276
2015
344
263
2014
316
266
2013
346
240
2012
397
234
2011
382
263
2010
429
243

Visitors Today:

Visitors Since
December 1, 2005: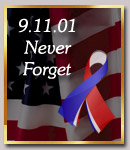 Bedford Fire Department Annual Parade
By President Donna Orrico
July 14, 2018
Come down to check out the members and apparatus of the Bedford Fire Department, and many other departments! There are many bands marching as well! Friday, July 27th: The parade will step off from The Farms and Route 22 at 7pm. The parade route extends up Route 22 and ends in front of Bedford Fire Department. It is free and open to the public. Who could think of a better way to spend a summer Friday night?
Check out our Facebook page for more information and updated posts!