2019 Incidents
Fire
EMS
MVA
Jan
26
20
5
Feb
19
18
10
Mar
20
17
8
Apr
28
17
3
May
22
23
6
Jun
31
26
10
Jul
Aug
Sep
Oct
Nov
Dec
Total
146
121
42
Volunteer Hour Meter
Month
Calls
Jan
222.92
Feb
451.63
Mar
321.24
Apr
310.35
May
Jun
Jul
Aug
Sep
Oct
Nov
Dec
Total
1306.14
Past Incidents
Fire
EMS
MVA
2018
461
254
63
2017
366
222
50
2016
389
276
2015
344
263
2014
316
266
2013
346
240
2012
397
234
2011
382
263
2010
429
243

Visitors Today:

Visitors Since
December 1, 2005: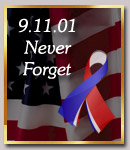 Two Members Graduate FF1: Started as Juniors
By First Assistant Fire Chief Andrew Klein
July 22, 2018
The Officers and Members of the Bedford Fire Department would like to congratulate our newest Interior Firefighters. FF John Best and FF Craig Moccia recently graduated from "Firefighter 1" at the county fire academy in Valhalla. These firefighters started with the department as Juniors and now progress to Interior Firefighters. Great job done by both.