2019 Incidents
Fire
EMS
MVA
Jan
26
20
5
Feb
19
18
10
Mar
20
17
8
Apr
28
17
3
May
22
23
6
Jun
31
26
10
Jul
Aug
Sep
Oct
Nov
Dec
Total
146
121
42
Volunteer Hour Meter
Month
Calls
Jan
222.92
Feb
451.63
Mar
321.24
Apr
310.35
May
Jun
Jul
Aug
Sep
Oct
Nov
Dec
Total
1306.14
Past Incidents
Fire
EMS
MVA
2018
461
254
63
2017
366
222
50
2016
389
276
2015
344
263
2014
316
266
2013
346
240
2012
397
234
2011
382
263
2010
429
243

Visitors Today:

Visitors Since
December 1, 2005: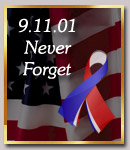 PARADE TONIGHT CANCELLED - BBQ AT THE FIREHOUSE
By President Donna Orrico
July 27, 2018
Parade Cancelled.
The primary responsibility of a fire department is to the safety of its members and the public. Due to weather forecast and after consulting a meteorologist, we feel it is best to cancel our parade tonight. The national weather service has posted a severe thunderstorm watch until 10pm. While we know there is only a 40% chance of severe thunderstorms hitting our area… If they do hit, they hit that area 100% and that is a situation we would not want to put the public nor the participants in danger should they strike during or just pre/post-parade.
However, we have a lot of food that needs to get consumed. We will be cooking at the firehouse for anyone that wants to come over and join us. We will have food and soda throughout the evening available for anyone that wishes to come. We are sorry for any inconvenience but in the interest of public safety, erring on the side of caution we feel is the best decision