2019 Incidents
Fire
EMS
MVA
Jan
26
20
5
Feb
19
18
10
Mar
20
17
8
Apr
28
17
3
May
22
23
6
Jun
31
26
10
Jul
36
17
6
Aug
Sep
Oct
Nov
Dec
Total
182
138
48
Volunteer Hour Meter
Month
Calls
Jan
222.92
Feb
451.63
Mar
321.24
Apr
310.35
May
Jun
Jul
Aug
Sep
Oct
Nov
Dec
Total
1306.14
Past Incidents
Fire
EMS
MVA
2018
461
254
63
2017
366
222
50
2016
389
276
2015
344
263
2014
316
266
2013
346
240
2012
397
234
2011
382
263
2010
429
243

Visitors Today:

Visitors Since
December 1, 2005: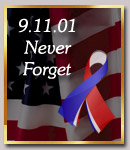 Bedford Tri-Festa (Three Hamlets, Three Times the Fun)
By First Assistant Fire Chief Andrew Klein
September 14, 2018
Please remember that on Saturday September 22, 2018 from 4:00 to 8:00 pm the town will be hosting the first Tri-Festa. This will be a family event with food trucks and kids events and will also have a Beer Garden. The Bedford Fire Department is proud to be a sponsor and members from our department along with Bedford Hills and Katonah will be present. Our departments will have apparatus there and also have a booth set up where you can Join our department and give back to the community. We hope to see you at this great event.