2019 Incidents
Fire
EMS
MVA
Jan
26
20
5
Feb
19
18
10
Mar
20
17
8
Apr
28
17
3
May
22
23
6
Jun
31
26
10
Jul
Aug
Sep
Oct
Nov
Dec
Total
146
121
42
Volunteer Hour Meter
Month
Calls
Jan
222.92
Feb
451.63
Mar
321.24
Apr
310.35
May
Jun
Jul
Aug
Sep
Oct
Nov
Dec
Total
1306.14
Past Incidents
Fire
EMS
MVA
2018
461
254
63
2017
366
222
50
2016
389
276
2015
344
263
2014
316
266
2013
346
240
2012
397
234
2011
382
263
2010
429
243

Visitors Today:

Visitors Since
December 1, 2005: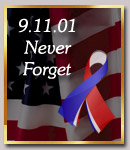 Bedford FD Assists Croton Falls FD During Overnight Blaze
By Fire Chief Andrew Klein
February 7, 2019
Bedford firefighters left town in the early hours this morning in Engine 109, Car 2042 and Car 2043 to provide mutual aid apparatus and manpower for Croton Falls. A fully-involved structure fire in a large barn on Croton Falls Road kept Croton Falls FD and several other fire departments busy for many hours overnight. During that time, Bedford's Engine 109 and crew stood by at Croton FD to cover any other incidents in that district, and finally assisted Croton Falls FD with readying their equipmentto go back in service before returning to Bedford Village. Despite the size of the fire, there were no injuries reported.