Past Hour Meter
Year
Calls
2019
4293.46
2020
3634.85
2021
3856.22
2022
2,622.94
2023 Incidents
Fire
EMS
MVA
Jan
24
25
4
Feb
32
17
1
Mar
Apr
May
Jun
Jul
Aug
Sep
Oct
Nov
Dec
Total
56
42
5
2023 Hour Meter
Month
Calls
Jan
Feb
Mar
Apr
May
Jun
Jul
Aug
Sep
Oct
Nov
Dec
Total
0
Past Incidents
Fire
EMS
MVA
2022
393
300
42
2021
337
270
45
2020
327
214
39
2019
337
261
82
2018
461
254
63
2017
366
222
50
2016
389
276
2015
344
263
2014
316
266
2013
346
240
2012
397
234
2011
382
263
2010
429
243
2009
301
218
Total
5125
3524
321

Visitors Today:

Visitors Since
December 1, 2005: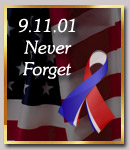 National Weather Service Alerts for Westchester County, NY
Bedford Fire Department Transfers Operations to New Headquarters

March 07

On Sunday, March 5th in the afternoon, the members of the Bedford Fire Department lowered the flag at 34 Village Green, which until that day had been the Department's first and only firehouse. The flag was lowered and folded by Captain Keith Branche, Lieutenant Ari Kellner, and FF Kyle Carleton. Chief Andrew Klein thanked the membership, and the family and friends gathered to witness, for joining ... (Full Story & Photos)



Mutual Aid departments waiting to greet us at our new home.


Chimney Fire on Stone Hill Road

First Assistant Fire Chief Graham Glauber, December 26

On Monday, December 26th, 60 Control dispatched Bedford Fire units for a reported chimney fire at 121 Stone Hill Road.

Car 2042 was updated while responding that the fire was in an out building, and was hard to access for full sized apparatus. Because of this, Bedford Hills Mini Attack 9 and Pound Ridge Mini Attack 21 were added to the assignment.

On arrival, smoke was showing from the roof ridge ... (Full Story & Photos)


Oven Fire in Bedford Village

First Assistant Fire Chief Graham Glauber, December 10

At 4:10 p.m. on Saturday, December 10th, Bedford Fire was dispatched to 5 Court Road for a reported oven fire. As part of the automatic mutual aid for a structural type fire assignment, Bedford Hills Fire responded with Tower Ladder 57 and Tanker 5.

Car 2041 was on scene shortly thereafter, and found a large volume of smoke throughout a 2 ½ story residence; all occupants had evacuated.

Engine ... (Full Story & Photos)


SUV Rollover on South Bedford Road

First Assistant Fire Chief Graham Glauber, December 09

At the start of rush hour on Friday, December 9th, Bedford Fire and EMS were dispatched to South Bedford Road in the area of the I-684 ramps for a reported motor vehicle accident with extrication.

Arriving Bedford PD and Car 2041 updated the location to be between the Exit 4 ramps and Baldwin Road, on South Bedford Road proper.

An SUV was located on its roof into the guardrail, with the sole occupant ... (Full Story & Photos)


Hazmat Incident at Fox Lane High School

First Assistant Fire Chief Graham Glauber, December 07

Just after 9:30 a.m. on Wednesday, December 7th, the Bedford Fire Department was dispatched to respond to the science wing of Fox Lane High School for an unknown odor in the building. An update from the Bedford PD School Resource Officer confirmed it to be some type of chemical smell; the science wing was immediately evacuated by school personnel, and the assignment upgraded to a hazmat box.

Command ... (Full Story & Photos)


Single Car Rollover on Old Post Road

First Assistant Fire Chief Graham Glauber, December 06

On Tuesday, December 6th at 5:13 p.m., Bedford Fire and EMS were dispatched to the area of Cantitoe Street and Old Post Road for a reported rollover with extrication. On arrival, one SUV was found on its roof in front of 672 Old Post Road, with a single occupant out of the vehicle.

Bedford EMS personnel on Ambulance 52-B2 arrived on scene to care for the driver, while crews from Rescue 44 and Utility ... (Full Story & Photos)

Candy Cane Run

President Donna Orrico, December 06

Breaking News! Just in from the North Pole- Santa will be escorted by Bedford FD this Saturday December 10th (raindate December 11th). He has sent us this schedule so you know where to find him. ... (Full Story & Photos)

Bedford Village Halloween Parade 2022

October 24

Please join us for our HALLOWEEN PARADE!

All marchers should assemble on Monday, October 31 at 4:20 pm on the sidewalks in front of the Library and Post Office.

At 4:30 pm, the fire engine will lead the parade through the Village and down Court Road to Bedford Village Elementary School, where TREATS will be distributed to all.

See you there!... (Full Story & Photos)

View Our Bedford Fire Department Movie (62Megs)