Past Hour Meter
Year
Calls
2019
4293.46
2020
3634.85
2021
3856.22
2022
2,622.94
2023 Incidents
Fire
EMS
MVA
Jan
24
25
4
Feb
32
17
1
Mar
31
33
4
Apr
32
24
6
May
30
26
7
Jun
34
21
4
Jul
42
26
1
Aug
34
23
5
Sep
44
23
2
Oct
52
21
1
Nov
Dec
Total
355
239
35
2023 Hour Meter
Month
Calls
Jan
201.92
Feb
183.43
Mar
449.87
Apr
431.18
May
344.30
Jun
298.05
Jul
260.13
Aug
525.25
Sep
246.20
Oct
228.56
Nov
Dec
Total
3168.89
Past Incidents
Fire
EMS
MVA
2022
393
300
42
2021
337
270
45
2020
327
214
39
2019
337
261
82
2018
461
254
63
2017
366
222
50
2016
389
276
2015
344
263
2014
316
266
2013
346
240
2012
397
234
2011
382
263
2010
429
243
2009
301
218
Total
5125
3524
321

Visitors Today:

Visitors Since
December 1, 2005: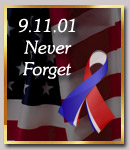 Guestbook
Your feedback is important to us. Feel free to leave your comments.
| | |
| --- | --- |
| Page of 2 [ Back | Next ] | Records 31 - 53 of 53 |
Signed on July 07, 2007 at 5:17 PM
Name:
Richie Long
Rank/Title:
Ex-Foreman Union Hook & Ladder Mt Kisco
Location:
Port Orange Florida
Comments:

Matt congradualtions on the White Hat. Nice site. Say hello to anyone who rembers me from the old days!!!!
Signed on February 01, 2007 at 4:07 PM
Name:
Louis Neidorf
Rank/Title:
Civilian
Location:
Boston, MA
Comments:

Happy birthday to Chief Bittker!
(mag mag baby...)
Signed on January 23, 2007 at 7:18 PM
Name:
Leah Barlow
Comments:

It is so nice to see women involved in the fire dept. It is even more impressive to have a woman as a Chief. Bravo for the women. You go girls!

Saratoga, N.Y.
Signed on January 14, 2007 at 4:58 PM
Name:
Bill
Comments:

Just curious if Firefighter Aquilino was a certified instructor?? We might like hinm to come and teach us. Nice website!!
Signed on December 30, 2006 at 1:11 PM
Name:
Fire Department City of Fürstenfeldbruck
Web Address:
www.feuerwehr-ffb.de
Location:
Germany
Comments:

Hi,

Nice and very interesting page! We wish you a Happy New Year in 2007!!

Einen guten Rutsch und ein glückliches neues Jahr 2007!

Greets from the Fire Department of Fürstenfeldbruck(Bavaria/Germany)
http://www.feuerwehr-ffb.de/
Signed on December 26, 2006 at 4:22 PM
Name:
Gary Crowley
Location:
Fortune NL. Canada
Comments:

Great page -- How many years did you use the 1927 firetruck?
Signed on December 01, 2006 at 9:06 PM
Name:
Rodolfo Vanegas
Rank/Title:
LT.
Location:
Benemerito Cuerpo de Bomberos Guayaquil (Guayaquil Fire Dept.)
Comments:

Great page, Regards to my friends Peter Lazaro & Jerome Newman
Signed on October 31, 2006 at 10:55 PM
Name:
bombero2
Web Address:
bombero2.iespana.es
Location:
San Felipe - Chile
Comments:

Hello regards firemen of Bedford and in general, I congratulate all the firemen, it is a great page
Signed on October 28, 2006 at 4:38 PM
Name:
Oihane and Alex Santamaría
Comments:

This message is for the best firefighter of the world...our uncle Jenaro Reino!! Your family from Spain is very happy to hear that you are "The Firefighter of the year"

CONGRATULATIONS!!!!

Enhorabuena tio...Que guapo sales en la foto Oihane y yo nos hemos reido muchisimo...jajaja!! Estas muy guapo...

Muchos besos,

Alex y Oihane from Spain!!!
Signed on August 16, 2006 at 7:22 PM
Name:
Joanne Barry Stewart
Location:
Belleville, Ontario, Canada
Comments:

Wow - the site is really great! I'm glad you have a memorial page for those who have answered their last call - including my dad, Ed Barry. He would be very happy to know that his granddaughter Sophia is now a volunteer firefighter in Iqaluit, Nunavut.
Signed on July 16, 2006 at 12:28 PM
Name:
Grant Ludwig
Rank/Title:
Foreign Service Nurse Practitioner
Comments:

Great site. Please show more old photos, especially of my Uncles Albert, Jake, Abe, Morris Glasser or my grandfather Hyman Glasser. My mother Geri Glasser can't thank you enough for bringing the old neighborhood/fire dept and family back to life. Bravo, stay safe & well. Grant
Signed on July 13, 2006 at 4:03 PM
Name:
Doug
Location:
nj
Comments:

I like the site, very profesional. My Kids liked the childrens section. Good luck.
Signed on June 21, 2006 at 11:47 PM
Name:
Dave
Location:
New Jersey
Comments:

Nice web site, Keep up the great service you all provide...
Signed on June 13, 2006 at 5:04 PM
Name:
Cris
Rank/Title:
Mr.
Location:
Illinoys
Comments:

Congratulations on a great site!
Signed on April 12, 2006 at 8:58 PM
Name:
mike doherty
Rank/Title:
ex chief
Web Address:
tmfd.com
Location:
weaver street larchmont ny 10538
Comments:

nice job on your site good luck in the future
Signed on April 02, 2006 at 6:10 AM
Name:
Marilyn Kohler
Comments:

The Web site is put together very well. Good Job.
Marilyn
Signed on January 19, 2006 at 10:30 PM
Name:
Robert Andrews
Rank/Title:
Lieut
Web Address:
www.BedfordFireDepartment.com
Location:
Bedford, Nova Scotia, Canada
Comments:

Great website, we are a group of volunteers from Halifax Regional Fire Sevice, operating from a composite station #8, in Bedford, NS. Keep up the great work and stay safe!
Signed on January 18, 2006 at 8:16 PM
Name:
Carolyn Gallagher
Rank/Title:
Resident
Location:
Bedford
Comments:

I like the new website. It's great. This company does a good job.
Signed on December 22, 2005 at 6:15 PM
Name:
Tom Stretz
Rank/Title:
2nd Lieut Car 2266
Web Address:
Moheganfire.com
Comments:

Good job on the website looks great
Signed on December 19, 2005 at 12:58 PM
Name:
Ken Hicks
Rank/Title:
President
Web Address:
www.lpvrs.org
Location:
Lexington Park Maryland
Comments:

Great looking website, you'll be very happy with the guys from Firehouse Solutons. And keep up the fine work.
Signed on December 18, 2005 at 8:48 PM
Name:
J.P. Natkin
Rank/Title:
1st Assistant Chief
Web Address:
www.irvingtonfd.com
Location:
Irvington, NY
Comments:

Congrats on your impressive new website. Well done!
Signed on December 15, 2005 at 1:47 PM
Name:
Dominick Bueti
Rank/Title:
Lt
Location:
Bedford Hills FD
Comments:

Looks great guys!!! Keep up the good work and stay safe.
Signed on December 14, 2005 at 1:48 AM
Name:
Santo Curro
Rank/Title:
Chief of Department
Web Address:
www.bedfordhillsfd.org
Location:
Bedford Hills, NY
Comments:

Great job on your web site !!!

I love the new look.

Keep up the good work..
| | |
| --- | --- |
| Page of 2 [ Back | Next ] | Records 31 - 53 of 53 |