Past Hour Meter
Calls
Trainings
Meetings
4293.46
2020 Incidents
Fire
EMS
MVA
Jan
11
28
4
Feb
19
23
4
Mar
18
17
1
Apr
23
17
0
May
19
11
3
Jun
22
14
3
Jul
35
19
7
Aug
139
14
4
Sep
Oct
Nov
Dec
Total
286
143
26
2020 Hour Meter
Month
Calls
Jan
310.51
Feb
340.90
Mar
202.33
Apr
202.70
May
145.90
Jun
263.01
Jul
425.89
Aug
Sep
Oct
Nov
Dec
Total
1891.24
Past Incidents
Fire
EMS
MVA
2019
337
261
82
2018
461
254
63
2017
366
222
50
2016
389
276
2015
344
263
2014
316
266
2013
346
240
2012
397
234
2011
382
263
2010
429
243

Visitors Today:

Visitors Since
December 1, 2005: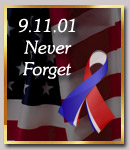 By President Donna Orrico
May 23, 2019

Please join us for the Memorial Day services on the Village Green.

Parade will step off at 11:30 AM on Monday, May 27, followed by a memorial service on the Green.
The Lions Club will have their bicycle contest.
Light refreshments will follow on the ramp of the firehouse.