Past Hour Meter
Calls
Trainings
Meetings
4293.46
2020 Incidents
Fire
EMS
MVA
Jan
11
28
4
Feb
19
23
4
Mar
18
17
1
Apr
23
17
0
May
19
11
3
Jun
22
14
3
Jul
35
19
7
Aug
139
14
4
Sep
32
17
0
Oct
28
21
1
Nov
23
15
2
Dec
Total
369
196
29
2020 Hour Meter
Month
Calls
Jan
310.51
Feb
342.30
Mar
202.33
Apr
202.70
May
145.90
Jun
263.40
Jul
439.97
Aug
857.73
Sep
221.11
Oct
249.24
Nov
183.79
Dec
Total
3418.98
Past Incidents
Fire
EMS
MVA
2019
337
261
82
2018
461
254
63
2017
366
222
50
2016
389
276
2015
344
263
2014
316
266
2013
346
240
2012
397
234
2011
382
263
2010
429
243

Visitors Today:

Visitors Since
December 1, 2005: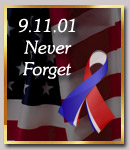 Motor Vehicle Accident on Route 121
By Fire Chief Andrew Klein
February 18, 2020
Members of the Bedford Fire Department are just returning home after long stint at a motor vehicle accident on Old Post Rd (121). The accident occurred when a driver struck horses that were loose in the roadway. Unfortunately, one horse didn't make it, but the other was cared for by members of the Bedford Fire Department. Luckily a member of our department happens to be involved with the equestrian community and was able to contact a veterinarian to come to the scene. With the owner located, the veterinarian and owner were assisted by BFD to get the horse back to its barn.