Past Hour Meter
Calls
Trainings
Meetings
4293.46
3634.85
2021 Incidents
Fire
EMS
MVA
Jan
19
19
2
Feb
20
18
5
Mar
30
30
6
Apr
May
Jun
Jul
Aug
Sep
Oct
Nov
Dec
Total
69
67
13
2021 Hour Meter
Month
Calls
Jan
224.29
Feb
384.44
Mar
378.57
Apr
May
Jun
Jul
Aug
Sep
Oct
Nov
Dec
Total
987.3
Past Incidents
Fire
EMS
MVA
2020
327
214
39
2019
337
261
82
2018
461
254
63
2017
366
222
50
2016
389
276
2015
344
263
2014
316
266
2013
346
240
2012
397
234
2011
382
263
2010
429
243

Visitors Today:

Visitors Since
December 1, 2005: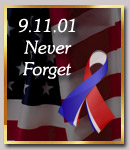 Town of Bedford COVID-19 - Emergency Protocol
By Fire Chief Andrew Klein
March 15, 2020
Here is the distributed protocol that the Town of Bedford has adopted to continue to operate while trying to limit spread of COVID-19.
Please look this over and remember that Emergency responder's are on the front lines and to limit unnecessary calls so we can keep our members safe. We ask that you follow all recommendations put out there by the Town, State and Federal Government.