Past Hour Meter
Calls
Trainings
Meetings
4293.46
3634.85
2021 Incidents
Fire
EMS
MVA
Jan
19
19
2
Feb
20
18
5
Mar
30
30
6
Apr
20
22
0
May
28
22
3
Jun
48
20
2
Jul
27
22
3
Aug
23
26
3
Sep
Oct
Nov
Dec
Total
215
179
24
2021 Hour Meter
Month
Calls
Jan
224.29
Feb
384.44
Mar
378.57
Apr
293.29
May
499.43
Jun
276.59
Jul
218.99
Aug
287.09
Sep
Oct
Nov
Dec
Total
2562.69
Past Incidents
Fire
EMS
MVA
2020
327
214
39
2019
337
261
82
2018
461
254
63
2017
366
222
50
2016
389
276
2015
344
263
2014
316
266
2013
346
240
2012
397
234
2011
382
263
2010
429
243

Visitors Today:

Visitors Since
December 1, 2005: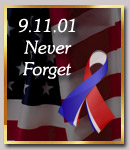 RecruitNY Open House at BFD April 24 and 25
April 17, 2021
(Bedford Village, N.Y.) As part of the annual RecruitNY statewide initiative, the Bedford Fire Department will open its doors to area residents so they can learn about what it takes to be a volunteer firefighter or emergency medical technician in their community.
On Saturday, April 24 and Sunday, April 25 between 10:00am and 2:00pm the Bedford Fire Department at 34 Village Green, Bedford, will provide activities and fascinating informational opportunities for visitors. The fire department will discuss the requirements to be a volunteer as well as conduct demonstrations, answer questions, and let visitors know how to get involved in the fire departments.