Past Hour Meter
Year
Calls
2019
4293.46
2020
3634.85
2021
3856.22
2022 Incidents
Fire
EMS
MVA
Jan
23
24
6
Feb
18
22
4
Mar
27
17
3
Apr
31
13
2
May
27
28
5
Jun
42
19
2
Jul
34
22
5
Aug
Sep
Oct
Nov
Dec
Total
202
145
27
2022 Hour Meter
Month
Calls
Jan
225.86
Feb
155.34
Mar
182.93
Apr
155.34
May
197.47
Jun
233.16
Jul
183.42
Aug
Sep
Oct
Nov
Dec
Total
1333.52
Past Incidents
Fire
EMS
MVA
2021
337
270
45
2020
327
214
39
2019
337
261
82
2018
461
254
63
2017
366
222
50
2016
389
276
2015
344
263
2014
316
266
2013
346
240
2012
397
234
2011
382
263
2010
429
243
2009
301
218
Total
4732
3224
279

Visitors Today:

Visitors Since
December 1, 2005: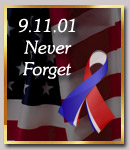 Training: Emergency Vehicle Operators Course
April 28, 2021
Bedford Fire Department first responders have been honing their driving skills this week on a competency course set up in the Fox Lane Middle School bus circle and parking lot. Since 1st Assistant Chief Andrew Klein is a certified EVOC instructor, he is able to lead us through both the classroom and driving portions right here in Bedford.
The competency course replicates various difficult driving maneuvers we may face out on emergency calls, such as tight and repeating curves (serpentine), offset and diminishing alleys, alley docks, narrow spaces, and stopping close to an obstacle without hitting it with limited visibility. Our drivers must navigate each obstacle driving forward and in reverse, and practice until we can complete the course cleanly and within a time limit.