Past Hour Meter
Year
Calls
2019
4293.46
2020
3634.85
2021
3856.22
2022 Incidents
Fire
EMS
MVA
Jan
23
24
6
Feb
18
22
4
Mar
27
17
3
Apr
31
13
2
May
27
28
5
Jun
42
19
2
Jul
34
22
5
Aug
26
30
3
Sep
Oct
Nov
Dec
Total
228
175
30
2022 Hour Meter
Month
Calls
Jan
225.86
Feb
155.34
Mar
182.93
Apr
155.34
May
197.47
Jun
233.16
Jul
183.42
Aug
186.53
Sep
Oct
Nov
Dec
Total
1520.05
Past Incidents
Fire
EMS
MVA
2021
337
270
45
2020
327
214
39
2019
337
261
82
2018
461
254
63
2017
366
222
50
2016
389
276
2015
344
263
2014
316
266
2013
346
240
2012
397
234
2011
382
263
2010
429
243
2009
301
218
Total
4732
3224
279

Visitors Today:

Visitors Since
December 1, 2005: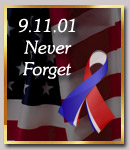 Bedford Resident Donates Funds for a UTV Vehicle to the BFD
By Fire Chief Andrew Klein
March 17, 2022
The Bedford Fire Department has been working with a local resident to help further our rescue abilities. Candice Aguilar, board member of the Herbert Feinberg Foundation, has worked closely with us to secure $40,000.00 to be used for the purchase of a Polaris UTV vehicle. See Press Release for the full story.