Past Hour Meter
Year
Calls
2019
4293.46
2020
3634.85
2021
3856.22
2022
2,622.94
2023 Incidents
Fire
EMS
MVA
Jan
24
25
4
Feb
32
17
1
Mar
Apr
May
Jun
34
21
4
Jul
Aug
Sep
Oct
Nov
Dec
Total
90
63
9
2023 Hour Meter
Month
Calls
Jan
Feb
Mar
Apr
May
Jun
Jul
Aug
Sep
Oct
Nov
Dec
Total
0
Past Incidents
Fire
EMS
MVA
2022
393
300
42
2021
337
270
45
2020
327
214
39
2019
337
261
82
2018
461
254
63
2017
366
222
50
2016
389
276
2015
344
263
2014
316
266
2013
346
240
2012
397
234
2011
382
263
2010
429
243
2009
301
218
Total
5125
3524
321

Visitors Today:

Visitors Since
December 1, 2005: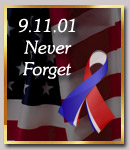 Sneak peak of DeCicco & Sons
By Fire Chief Andrew Klein
March 24, 2022
BFD got a behind the scenes walkthrough of the new DeCicco & Sons last night to review safety measures. An impressive operation on all fronts. The highlight of the tour, though, was meeting our tour guide. He has been working with the company for "over fifty years" since the first store in the Bronx, where he delivered groceries on a bicycle. What a great family business - welcome to Bedford!