Past Hour Meter
Year
Calls
2019
4293.46
2020
3634.85
2021
3856.22
2022
2,622.94
2023 Incidents
Fire
EMS
MVA
Jan
24
25
4
Feb
32
17
1
Mar
Apr
May
Jun
34
21
4
Jul
Aug
Sep
Oct
Nov
Dec
Total
90
63
9
2023 Hour Meter
Month
Calls
Jan
Feb
Mar
Apr
May
Jun
Jul
Aug
Sep
Oct
Nov
Dec
Total
0
Past Incidents
Fire
EMS
MVA
2022
393
300
42
2021
337
270
45
2020
327
214
39
2019
337
261
82
2018
461
254
63
2017
366
222
50
2016
389
276
2015
344
263
2014
316
266
2013
346
240
2012
397
234
2011
382
263
2010
429
243
2009
301
218
Total
5125
3524
321

Visitors Today:

Visitors Since
December 1, 2005: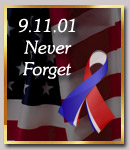 Bedford Police National Night Out
By Fire Chief Andrew Klein
July 25, 2023
The Bedford Police is hosting a community event called National Night Out. It will be held on August 1st 2023 at the Bedford Hills Park. There will be numerous games and entertainment for all ages.
In addition the Police will be giving tips on bicycle safety and checking car seats. Please come see what the Bedford Emergency Services Departments offer. In addition see your local Fire Department or EMS agency if you would like to volunteer.