Past Hour Meter
Year
Calls
2019
4293.46
2020
3634.85
2021
3856.22
2022
2,622.94
2023 Incidents
Fire
EMS
MVA
Jan
24
25
4
Feb
32
17
1
Mar
31
33
4
Apr
32
24
6
May
30
26
7
Jun
34
21
4
Jul
42
26
1
Aug
34
23
5
Sep
44
23
2
Oct
52
21
1
Nov
Dec
Total
355
239
35
2023 Hour Meter
Month
Calls
Jan
201.92
Feb
183.43
Mar
449.87
Apr
431.18
May
344.30
Jun
298.05
Jul
260.13
Aug
525.25
Sep
246.20
Oct
228.56
Nov
Dec
Total
3168.89
Past Incidents
Fire
EMS
MVA
2022
393
300
42
2021
337
270
45
2020
327
214
39
2019
337
261
82
2018
461
254
63
2017
366
222
50
2016
389
276
2015
344
263
2014
316
266
2013
346
240
2012
397
234
2011
382
263
2010
429
243
2009
301
218
Total
5125
3524
321

Visitors Today:

Visitors Since
December 1, 2005: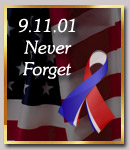 Guestbook
Your feedback is important to us. Feel free to leave your comments.
| | |
| --- | --- |
| Page of 2 [ Back | Next ] | Records 1 - 30 of 53 |
Signed on April 03, 2022 at 2:12 PM
Name:
Brien Kinkel
Location:
Silver Spring, MD
Comments:

Greetings and warm wishes to the Bedford Fire Department. I thank you for your generations of great service to the community, and I wish you well. I'm a huge fan of the parade.

Brien Kinkel (grandson of Chief John Kinkel)
Signed on November 05, 2019 at 2:09 AM
Name:
Sam
Web Address:
designfeu.com
Comments:

Thank you so much for your service and all you do for our community!
Signed on October 03, 2018 at 9:33 PM
Name:
Nicholas Carberry
Location:
Ransomville, NY
Comments:

Noce lookong fleet
Signed on May 20, 2018 at 4:19 PM
Name:
Daniel A Nixon
Location:
North Port Fl
Comments:

Former member here just checking in.
Signed on July 24, 2013 at 12:34 AM
Name:
Dave
Rank/Title:
Owner
Location:
Burlington, NJ
Comments:

Nice looking website. Lots of good info & pictures. Thank You for your service. Keep up the good work.
Signed on June 16, 2013 at 4:00 PM
Name:
Harrison
Rank/Title:
Photographer/Videographer/
Web Address:
YouTube.com/user/armonkfd1111
Location:
Armonk NY
Comments:

Great website. Can't wait to see the rescue in service. Looks great so far. I hope the utility is serving you well so far!
Signed on December 16, 2011 at 2:26 PM
Name:
Lori Ferguson
Location:
Clearwater, FL.
Comments:

This is great! Glad to see the Bedford F.D. on the web. Spent many a Saturday morning bowling downstairs. I still have many relatives that are members, and past members. It was a Huge part of my early life. Keep up the great work, it is a very rich tradition.
Signed on September 02, 2009 at 8:36 PM
Name:
Mike Orbell
Rank/Title:
Firefighter
Location:
Inuvik North West Territories Canada
Comments:

Hello:

Iam a fire fighter way up in northern Canada, and just stopped in to check out the site.

Nice Work!!

Stay Safe!
Signed on May 21, 2009 at 4:03 PM
Name:
Susan Crawford
Location:
United States
Comments:

Just checked in, as I do on a regular basis. As a former Bedford resident, and daughter of a former Chief and Commissioner, I like to see how the BFD is moving forward, serving the community, and doing a great job. Keep up the great work, folks! Your many efforts show the Department's real commitment to service. Be safe, too, as you keep Bedford safe.
Signed on April 09, 2009 at 7:59 PM
Name:
Christian Antepara
Rank/Title:
Saludos
Location:
Guayaquil Ecuador
Comments:

Cordiales saludos

Soy bombero voluntario de mi ciudad y es interesante haber conocido q una de las unidades q hacen base en el cuartel en l q me inicie presto servicio en su institucion
Hoy por hoy sigue prestando un exelente servicio en una de las compañias de mayor prestigio e historia de la ciudad..Cia. Sirena #4
Signed on March 02, 2009 at 11:29 AM
Name:
Dominick Pulsoni DBA Pulsoni's installation
Rank/Title:
BOSS
Location:
80 Chestnut Street, Sleeyp Hollow, NY
Comments:

Just stopped by
Signed on March 02, 2009 at 9:57 AM
Name:
Mike Combra
Rank/Title:
Lt., Firefighter
Location:
Oak Bluffs, MA
Comments:

Nice wed page
Signed on February 16, 2009 at 9:19 PM
Name:
Matthew Pernat
Rank/Title:
equipment engineer
Web Address:
cooperstownfd.com
Location:
Cooperstown, New York
Comments:

Great web site guys! Your 2005 Seagrave is a nice looking truck, your firehouse must have some depth to fit all those trucks. If your ever visiting the Baseball Hall of Fame I can give you a tour of our firehouse. P.S. One of your members (Brian) has a weekend house up here he keeps us up on whats going on in Bedford.
Signed on February 06, 2009 at 2:47 PM
Name:
Andrew McCullers
Rank/Title:
FF/EMT
Location:
Eclectic, Al
Comments:

Peter led me to your site. Great looking trucks you have.
Signed on December 08, 2008 at 3:35 PM
Name:
JOSE
Rank/Title:
NEW FIRE WEB
Web Address:
WWW.FIREMAN33.TK
Comments:

HI!! NOW YOU CAN VISIT MY SITE AT: WWW.FIREMAN33.TK AND ENJOY WITH MY FIRE PATCH COLLECTION AROUND THE WORLD. ADD YOUR COMMENT!!
AND OF COURSE, TRADE WITH ME!!
BEST WISHES AND STAY SAFE!!
JOSE.
Signed on November 19, 2008 at 6:30 PM
Name:
Arthur
Web Address:
www.lz-waldniel.de
Location:
Germany
Comments:

Fire Department Waldniel going to work:
Signed on October 08, 2008 at 9:48 AM
Name:
A Rann
Rank/Title:
Retired fireman
Location:
Bedford England
Comments:

Best wishes from a one time fireman.
Signed on September 15, 2008 at 7:21 PM
Name:
Jonathan Gernert
Location:
Pennslyvainia
Comments:

Nice Seagrave my fire department has a 1996 Seagrave pumper, and that is our first truck out when we get called to a fire followed by our 2001 Pierce pumper/tanker, followed by our rescue, which is a 2002 KME heavy rescue, and if needed our 1994 quality pumper.
Signed on June 17, 2008 at 12:08 AM
Name:
DAVID HOYT
Rank/Title:
firefighter/frist responder
Web Address:
ebenezerfire.org
Location:
ebenezer fire prot dist ebenezer greene, county,missouri
Comments:

hello nice page
Signed on April 28, 2008 at 8:41 PM
Name:
Kay Thomas (Lambert)
Location:
Key West Fl.
Comments:

What a treat to read about Bedford Fire Dept. that played such an important role in my stepdads life. Bill Lambert loved his fire house and the friends he made there as much as he did his family. Viewing the names of the deceased, it was amazing how many of those wonderful men played a part in my families life for so many years.
My Dad had only one wish at the end of his life and that was to be buried in his dress uniform. Chief Ragonese performed the ceremony and it was the most touching part of his funeral, that and all his firemen brothers who turned out to honor him. There was never a night too cold, too rainy, too windy, to late that when that fire horn went off, my Dad was on his way. Only when he got too ill to go, and even then, my Mom would drive him to the firehouse and he would man the communications, until he got to sick to do that.
From the bottom of my heart I salute those who are gone and those that serve now.
Kay in Key West
Signed on April 23, 2008 at 11:01 AM
Name:
Andy Stallard
Rank/Title:
Firefighter
Web Address:
www.clintwoodfire.org
Location:
Clintwood VA
Comments:

real nice site, i like the 2007 video...check out or site
Signed on April 10, 2008 at 12:43 PM
Name:
eduardo alberto muñoz muñoz
Rank/Title:
alberto
Location:
Chile
Comments:

Felicitaciones amigos de Bedfor, tienen una excelente página Web, que envidia por Uds.
Soy Bombero Voluntario con 34 años de servicio y en mi Cuerpo ha sido imposible tener una Web como corresponde. Mi institución está ubicada en la Séptima Región de Chile, un acomuna muy pequeñita y con bastantes necesidades, especialmente en lo que respecta a comunicaciones ( handies ) para el uso personal de nuestros voluntarios. ¿ Nos pueden ayudar en este aspecto ? u otro tipo de ayuda. Si alguien me puede contestar, me comprometo a mantener un contacto permanente, desde este lejano y pequeñito Pais.
Signed on April 07, 2008 at 8:09 PM
Name:
Zach Shafer
Rank/Title:
Cadet President
Location:
West Alexandria
Comments:

Nice Site!!=)
Signed on March 17, 2008 at 12:36 PM
Name:
Lester
Web Address:
www.bombalosalamos.cl
Location:
Los Alamos, Prov. Arauco, 8va Regiýn, Chile.
Comments:

Un gran saludo para esta prestigiosa compaýía, desde Chile para cada uno de ustedes el mayor de los reconocimientos, llegué aqui a traves de el Sr. Juan Cerda que visito la web de bomberos.cl y quise vivitar el sitio que él recomendý. Es exelente, y espero que nunca se acabe la pasiýn con que siempre han luchado por salvar vidas y bienes.

atte.

Lester Riquelme Guzmán
Bombero Voluntario
Cuerpo de Bomberos de Los Alamos
Primera Compaýía
Fundada el 22 de Enero de 1972
Los Alamos, 8va Regiýn, Chile
www.bombalosalamos.cl
Signed on February 18, 2008 at 12:34 AM
Name:
Mike Orbell
Rank/Title:
Fire Fighter
Location:
Inuvik
Comments:

I am a large collector of FD pins and patches and if no trouble could you send me one of each to: Box 2671 X0E 0T0 Inuvik Nt Thanks Alot

Keep Safe
Signed on February 02, 2008 at 3:52 PM
Name:
Jacob Cooper
Rank/Title:
Future Firefighter
Web Address:
www.ladder23.webconstrux.com
Location:
Cross Lanes WV
Comments:

Awesome site !!! I am a future Volunteer and Pro Firefighter . I pray for every one of the firefighters in the world every night . God Bless you all! Be Safe!
Signed on January 07, 2008 at 9:55 PM
Name:
Scott Nasby
Rank/Title:
Chaplain
Web Address:
www.tmvfd.com
Location:
Tyler Mt U.S.A
Comments:

cool web site do you guys have Chaplain on staff?
Signed on December 06, 2007 at 3:23 PM
Name:
Susan Crawford
Comments:

This is a great site! I've had a real trip down memory lane going through it. My dad, Charlie Crawford, as well as my Uncle Nick Aquilino and my cousin Paul Aquilino served as Chief of the Department, and I know how much it meant to them to serve their community. It's also terrific to see so many dedicated women involved these days. I was remembering all the fun we had at the annual carnival, which was always a highlight of those long-ago Bedford summers. Nice to see Fire on The Green providing a new tradition. Keep up the great work!
Signed on October 19, 2007 at 10:30 AM
Name:
Dan Nixon
Rank/Title:
ex bedford fire fighter
Location:
florida
Comments:

I like the web sight guys well done
| | |
| --- | --- |
| Page of 2 [ Back | Next ] | Records 1 - 30 of 53 |